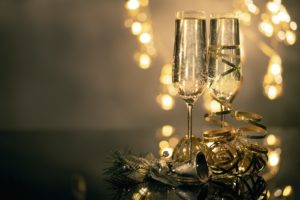 Our team at The Financial Justice Initiative knows how difficult it can be for individuals who are forced to face companies that have violated consumer protection laws. Being a victim of identity theft or being harmed by a fraudulent business practice can leave someone feeling powerless. That is why The Financial Justice Initiative is dedicated to guiding consumers through the process of claiming their rightful protection, and we feel overwhelmingly proud of the positive results we have achieved collectively as a team. To celebrate, we were happy to sponsor this year's Holiday Toast to Consumer Justice!
In 2011, a group of seasoned consumer protection attorneys based in Washington state gathered to form the Northwest Consumer Law Center, or the NWCLC. The purpose of its creation was to mend the gap in Washington's civil justice system by administering low-cost or no-cost legal counsel to those facing residual hardships due to the recession. The 2020 Holiday Toast to Consumer Justice was held in recognition of David Leen and Sheila O'Sullivan, two founding members of the NWCLC, who after years of consumer protection efforts have recently retired from the board. The keynote address was given by Paul Bland, the Executive Director of Public Justice.
Due to COVID-19 restrictions, this year's event was held virtually, but was a lovely winter celebration nonetheless. Feel free to visit the NWCLC's website to learn more about their mission to protect the rights of our consumers on both local and national levels.